"Serve Jehovah with fear, and rejoice with trembling. HONOR [or KISS] THE SON, or God will become indignant and you will perish from the way, for His anger flares up quickly. Happy are all those taking refuge in Him. (Psalms 2:11, 12)
Psalm 2 states clearly that "honoring the Son" is a matter of life and death. Thus, the two following questions do not only concern us as Christians, but every human being living on this earth:
The cross-reference leads us to one of several related texts in the New Testament:



"The one who exercises faith in the Son has everlasting life; the one who disobeys the Son will not see life, but the wrath of God remains upon him." (John 3:36, NWT)
So the answer is clear: Yes, it still applies!
Klare Antwort also: Ja, gilt immer noch!
Now the second question ...
What does it mean to "honor the Son"?
In the Hebrew original text of Psalm 2, a form of the verb "nashaq" (נָשַׁק) is used, which means "to kiss".
Several English-language Bible translators translate "nash-shequ" as follows:
"Kiss the Son"

– King James Version

"Obey the son completely" – New Int. Readers Version
Which honor is the Son entitled to? Or also: How much honor is he entitled to? Can or should he be honored or even worshipped?
This is important, as Psalm 2:12 says in turn that the one who does not "honor/kiss" the Son, is walking on the wrong path and will even die!
The key to insight can be found in the Christian Greek scriptures (New Testament), namely in the Greek expression "prokysneo".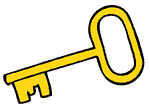 The key: προσκυνέω !
The Greek expression "prokysneo" is composed of two words:
"pros" = to, towards
"kyneo" = to kiss
which means, according to the belief of most scholars, to kiss the ground in front of a superior person or to blow a kiss towards the adored deity (e.g. as seen in Egyptian reliefs).

(Quelle: bible-history.com)
It means to pay honor to sb., to worship sb., to bow down, to kneel down, to throw oneself to the ground, to be ready to do all the necessary physical gestures of reverence.
Es bedeutet Ehre erweisen, anbeten, niederbeugen, niederknien, sich zu Boden werfen, bereit sein, alle nötigen physischen Gesten der Ehrerbietung zu machen.
(Quelle: HELPS Word-studies)
"proskyneses" steht in Matthäus 4:9, wo der Teufel zu Jesus sagte:



"Alle diese Dinge will ich dir geben, wenn du niederfällst und mir einen Akt der Anbetung erweist."
Selbstverständlich lehnte Jesus es ab, Satan anzubeten.
An welchen weiteren Stellen steht noch "proskyneo" im Neuen Testament?
Huldigen, niederwerfen oder anbeten?
Hier die Liste von Bibeltexten für kritische Beröer-Augen:
Matthäus 2:2,8,11; 8:2; 9:18; 14:33; 15:25; 18:26; 20:20; 28:9,17; außerdem an 2 Stellen bei Markus, 3 Stellen bei Lukas und 7 Stellen bei Johannes, an diversen Stellen in Apostelgeschichte, 1. Korintherbrief, Hebräerbrief und Offenbarung.
An allen diesen Stellen stehen im griechischen Urtext Formen von "proskyneo".
Die Neue-Welt-Übersetzung übersetzt diesen Ausdruck an einer Stelle mit "einen Akt der Anbetung erweisen" (nämlich in Bezug auf Satan), an allen anderen Stellen aber mit "huldigen" (nämlich in Bezug auf Jesus, nachdem er den Sturm besiegt hat, übers Wasser gelaufen oder auferstanden ist).
... ist das folgerichtig?
"Huldigen" verschleiert die ursprüngliche physische Geste (zumindest in unserem persönlichen Vokabelschatz), uns war bisher nicht klar, was sich damals tatsächlich abspielte:



"Die anderen [Apostel] aber, die im Boot waren, fielen vor ihm nieder und sprachen: Du bist wahrhaftig Gottes Sohn! ... Bei seinem Anblick fielen sie anbetend vor ihm nieder ..."
(Matthäus 14:33; 28:17, Albrecht)
" ... Da warfen sie sich anbetend vor ihm nieder ..."
(Matthäus 28:17, Schlachter)